HORUS - ABRASIVE DISKS
Horus paper discs with velcro pad sanding, can be used on appropriate orbital rotary sanders.
The version with holes allows a longer use and a better finish if it used with sanders equipped with a good aspiration.
USING:
Sanding of paints in general, specific for polyesters.
Dry sanding of paints and primersused in the automotive industry.
Polyurethane surfaces and lacquered finishing in the wood industry.
Available diameters: 150mm
Available grits: P40, P60, P80, P100, P120, P150, P180-P800
Puncture: no holes, 15 holes
Product image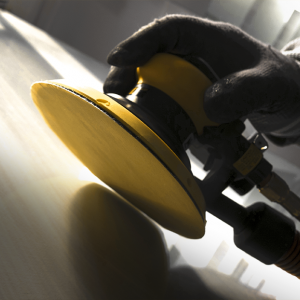 ---