DV SHAFT MOUNTED WHEEL
Planetary orbital wheels for very hard steel, suitable for example on friction clutch plates of trucks and caterpillars.
After abrasive belt sanding, it can easily achieve the required RA with an uniform and unique finish.
Very conformable on the workpiece, avoids overheating.
These wheels run on their own shaft and at the same time in groups of three for a complete finish of the surface treated.
150 MM
SHAFT 12/30 MM
AC - AF - AM - AVF
A/O
Product image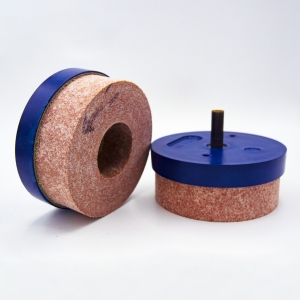 ---