Ram Sanding Wheel cod.107 for soft metal
The resinoid alloying elements use for the formulation of this type of wheels, present a remarkable ability to incorporate the abrasive; in the meantime, it brings out sharp edges so that both product intrinsic flexibility and adequate removal are obtained. This type of wheel is advised for unfinished shaped products in brass, aluminium, alloy, soft steel and stainless steel, which require both light removal and a good technical finish. They can be applied to:
centerless grinders, special tool machines, shaft buffers.
200
76
AC - AF - AM - AVF - SF - SN - SVF
A/O - S/C
3450
Product image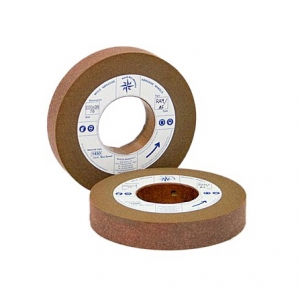 ---