ALUMINIUM OXIDE IMPREGNATED FLAP ROLLER
Nonwoven flap rollers employed in the PCB or other sectors can be bonded with a synthetic resin that strengthens the roller, improves its performance and adapts it to different application phases.
The nonwoven grits are highlighted with acronyms, as our selection below:
AVF which stands for 320 grit aluminium oxide abrasive.
The abbreviation D11 corresponds to the roller hardness and it defines the flaps quantity employed to obtain the required density. Finer is the grit, higher is the flaps quantity required.
Product image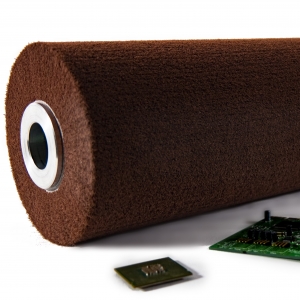 ---